Throughout the year Dance Sensation offers many exciting events and opportunities that our students look forward to…
FUNKY JAZZ/HIP HOP LEVELS – "Dance Achievement Day"
In Term 1 many of our Funky Jazz/Hip Hop classes will begin learning a Level repertoire to challenge and record their progress in this style. Each level has been designed and tested by Elizabeth to be fun and challenging, with the intention of improving our dancing by providing constant progression. The Levels put an emphasis on enthusiasm for dance, developing a clear technique for this style & individuality in performance. Once a student has completed a Level they will receive a report, certificate & a badge to wear as a symbol of their achievement. Levels are usually assessed at a "Dance Achievement Day" at the end of Term 3.
How to attached your badges diagram
Term 2 is super exciting for our young dancers and actors – its Talent Quest time! The Talent Quest gives our students an opportunity to choreograph their own routines or perform short skits in a group or as a solo performer. Time is allocated to preparation in class so teachers can assist and give guidance if needed. On a Saturday afternoon, the students perform for our very positive and encouraging judges and the most important part is everyone wins a prize! The Talent Quest is a fantastic way to build confidence, make friends and encourage creativity!
Dance Sensation partners with Glen Wood Tap ensuring a great variety and high standard of tap techniques. Glenn's intention is for the students to enjoy the experience and for them to want to continue tapping for many years to come. Throughout the year our tap classes work on a set of barre techniques, travelling steps and routines from the Glen Wood syllabus. These steps can be slightly challenging at first for some students, but after some practice they become second nature and our tappers shine at their examination! The examiners are friendly and encouraging and full of technical tapping wisdom. All students receive a certificate with a detailed report on their progress and a mark out of 100 from the examiner along with their level star badge and a special gift from Dance Sensation!
Each term our talented teachers are on the lookout for enthusiastic students to honour with the Performer of the Term award. Students may be chosen for being dedicated, showing high improvement, for practicing hard, being punctual & well presented, helpful & respectful to teachers, and caring for their fellow dancers. Students can also win this award by obtaining certain achievements set out during the year which include the Annual Talent Quest, Tap Exams, Funky Jazz/Hip Hop Levels & Eisteddfods. Those awarded have their name placed on the studio wall and get to perform in an extra dance at the end of year concert! All your teachers are looking forward to seeing WHO is giving their best X Factor…?
Dancers are born to shine on stage! Our end of year concert is the perfect place to showcase the work, practice and dedication all our students (and teachers!) have put in throughout the year. This year, classes begin working on their routine in Term 2 and by Term 4 are ready for their costume fittings, photo day, stage rehearsal and performance. It's a very exciting time of year for Dance Sensation. If you would like to read more about the concert see our 'Concert info' page for last year's information.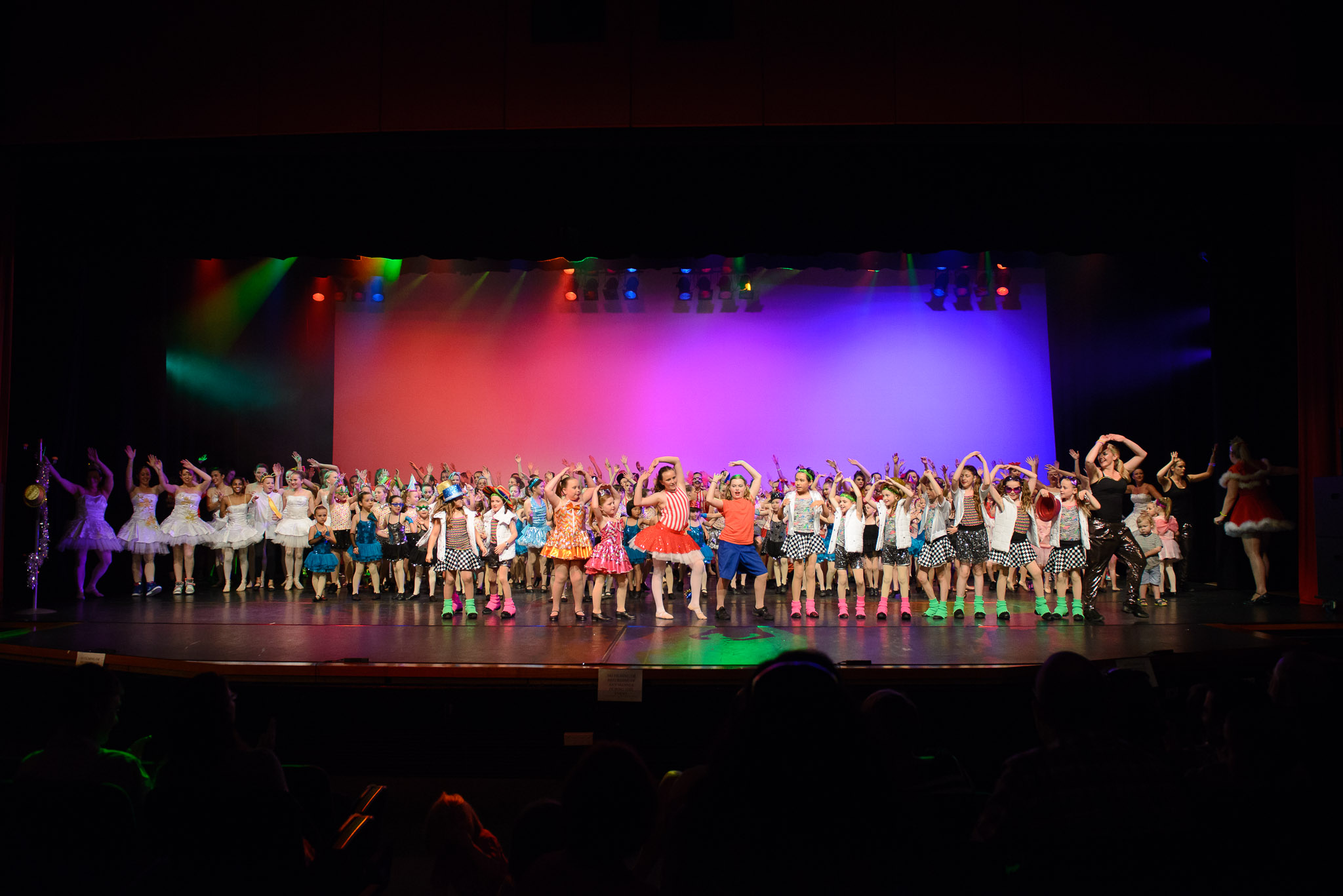 SaveSave
SaveSave
SaveSave
SaveSave